Everything You Need to Know About Dental Veneers
Useful Cosmetic Dentistry Information from Saunders DDS
Dental veneers are a form of cosmetic dentistry. This is dentistry that is primarily concerned with enhancing the appearance of your smile. Dental veneers are a great option for improving the appearance of your teeth, making them look brighter, whiter, and more even.
These products are thin shells comprised of ceramic. Dental veneers are custom made specifically for you, and then bonded to your natural teeth.
Dental veneers are a permanent solution, so it is important you are absolutely certain it is the route you want to take. Here is what you need to know to be able to make an informed decision.
What Can Be Fixed With Dental Veneers
These products are used to cover up imperfections in your natural teeth that are cosmetic in nature, rather than health concerns. Some of the imperfections that cause people to go with dental veneers include:
Misshapen teeth
Worn down teeth
Discoloration
Cracks and chips
Dental veneers provide a permanent solution to these problems, allowing you to have a uniform smile that is bright and beautiful. As dental veneers are fully customized to fit each patient, there are plenty of options available. Talk with your dentist, who will work with you to design the perfect veneer for you.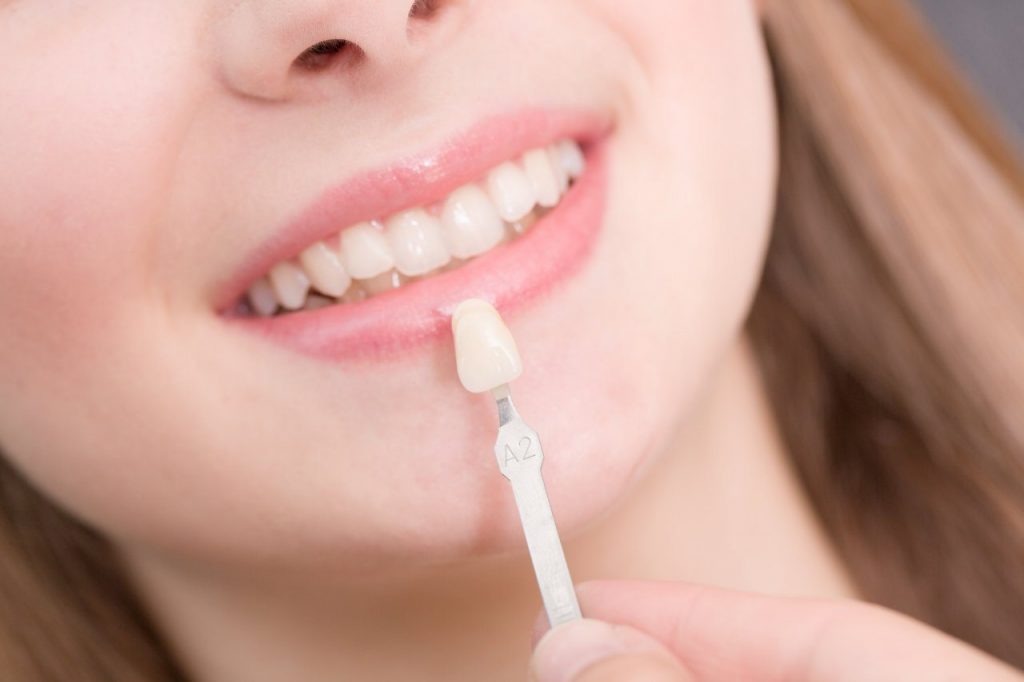 What Can't Be Fixed With Dental Veneers
Veneers cannot be used to cover major problems that can only be solved through orthodontics. These products are used to cover minor alignment problems, discoloration, and small cracks and chips. Veneers are also not a solution to gum disease or tooth decay. If you require root canal therapy, periodontal disease treatment, or cavity fillings, these will all have to be accomplished before dental veneers are installed.
Before your dentist installs dental veneers, you will need to have a healthy smile. That includes healthy tooth enamel, as a minor portion of it will have to be removed before they can be properly bonded to your teeth.
What To Expect
This is generally a painless procedure that does not require local anesthesia, although it can be provided in case of dental anxiety, or if you have particularly sensitive teeth. Your dentist may also recommend a professional teeth whitening prior to the procedure.
A small amount of tooth enamel will be removed before the dental veneers are bonded to your teeth, in order to ensure proper bonding. In a following appointment, the dentist will place the veneers. After that, a follow-up visit will be scheduled to make sure everything is looking and working properly. Some tooth sensitivity after the placement of dental veneers is common, but this goes away quickly.
Although dental veneers are thin and light, they are also strong and durable, and resist stains very well.
How To Care for Your Dental Veneers
Veneers are cared for similarly to how you would care for your natural teeth – with regular brushing, flossing, and visits to your dentist. Non-abrasive toothpaste will show the best results.
Dental veneers do not alter your risk for tooth decay in any way, so consistent dental hygiene is still just as important as before they were placed.